Product information "FTR Pole Dance Base pure PG 99,9% in 1000ml"

It took a while to develop our own base in terms of quality and taste, which we can say - 'AWESOME'. Because this short, concise word fundamentally describes our impression and that of our customers. The pole dance base will make your liquid dance in a totally different light and you will soon realize that this base is 'DIFFERENT'.

First and foremost perfectly matched to our aromas, but far more determined! Experience your own mixed liquid completely new. Pole Dance Baby!

Delivery:
1000ml FTR Pole Dance Base pure PG 99,9% WITHOUT nicotine (0mg).
Delivered in a PET bottle with quality assurance.
Pole Dance Base is made in Germany!
optionally in 100ml or 1000ml (without nicotine, 0mg)
Each batch has an analysis protocol

The ingredients of the Pole Dance Base meet the pharmaceutical requirements of Ph.Eur., USP, E1520 and are Kosher.
Customers who bought this product also bought the following products: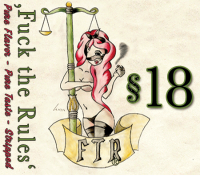 You do not have the permission to see the prices
( 19 % VAT incl. excl. Shipping costs )
Shipping time: 3-4 Days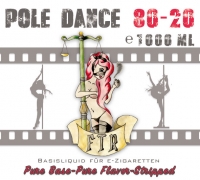 You do not have the permission to see the prices
( 19 % VAT incl. excl. Shipping costs )
Shipping time: 3-4 Days